You are here
United Way of Broward County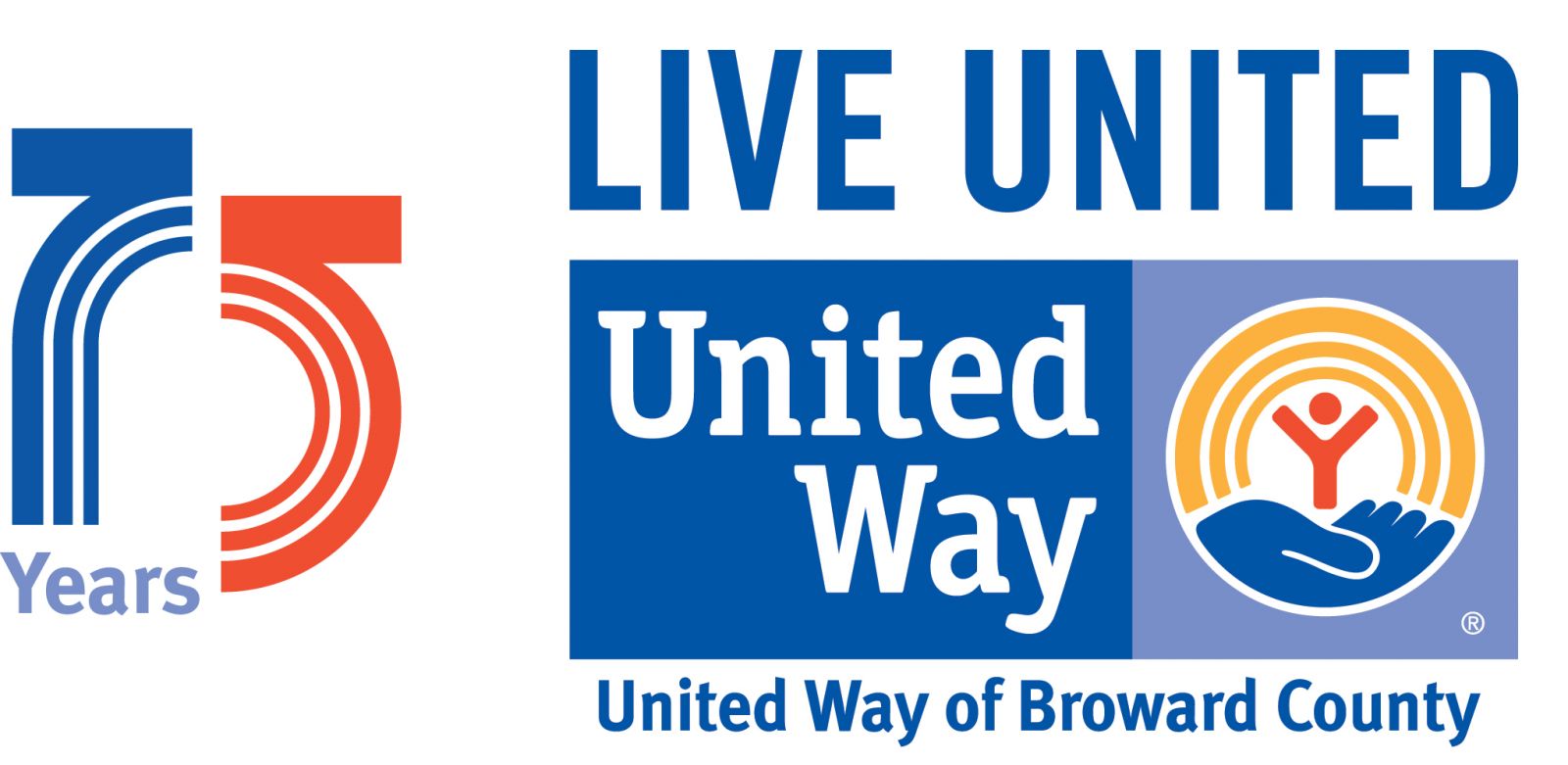 Funder Profile: United Way of Broward County
"United Way of Broward County is proud to partner with Hispanic Unity. We can accomplish so much by working together for the greater good of our community. True partnership and collaboration provides better services and programs to those who are in need. Family enrichment services are essential to so many in Broward County."  
Kathleen Cannon – United Way of Broward County President and CEO
About United Way of Broward County:
United Way of Broward County is a volunteer driven, community-based, non-profit organization servicing Broward County for 75 years. United Way of Broward County mission is to focus and unite the entire community to create significant lasting change in the impact areas of Education, Income and Health, the building blocks for a better life, which positively impacts people's lives. United Way of Broward County is the catalyst for change and convener of partnerships that unite the hearts, minds, and resources within the Broward community. For more information, visit UnitedWayBroward.org.
Why United Way invests in HUF and its programs
United Way of Broward County and Hispanic Unity of Florida have shared a special bond since 1994. United Way truly values the excellent work Hispanic Unity accomplishes, not in just the Hispanic community, but in the community at large as 40% of their clients are non-Hispanic. Broward County is truly a better place to live for many individuals and families because of the help Hispanic Unity provides.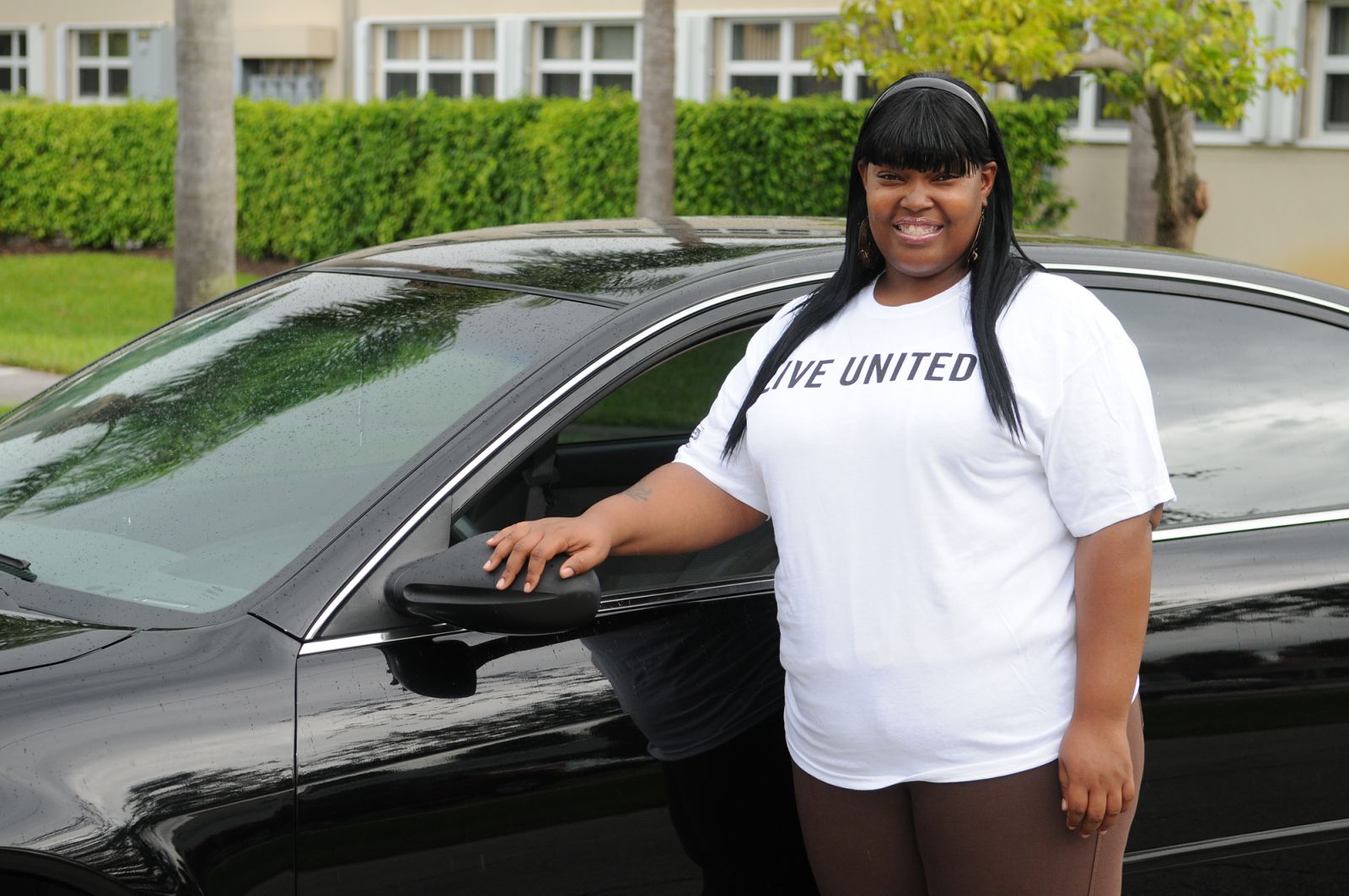 Center for Working Families: The Center for Working Families is a nationally-recognized intensive economic development model that was brought to Broward County initially through a partnership between United Way of Broward County, Hispanic Unity of Florida, The Jim Moran Foundation, the Urban League of Broward County and the Children's Services Council of Broward. It has now grown to include other valuable partners and collaborators. This innovative model has been successful in helping people gain employment, increase their credit scores, and ultimately realize financial independence.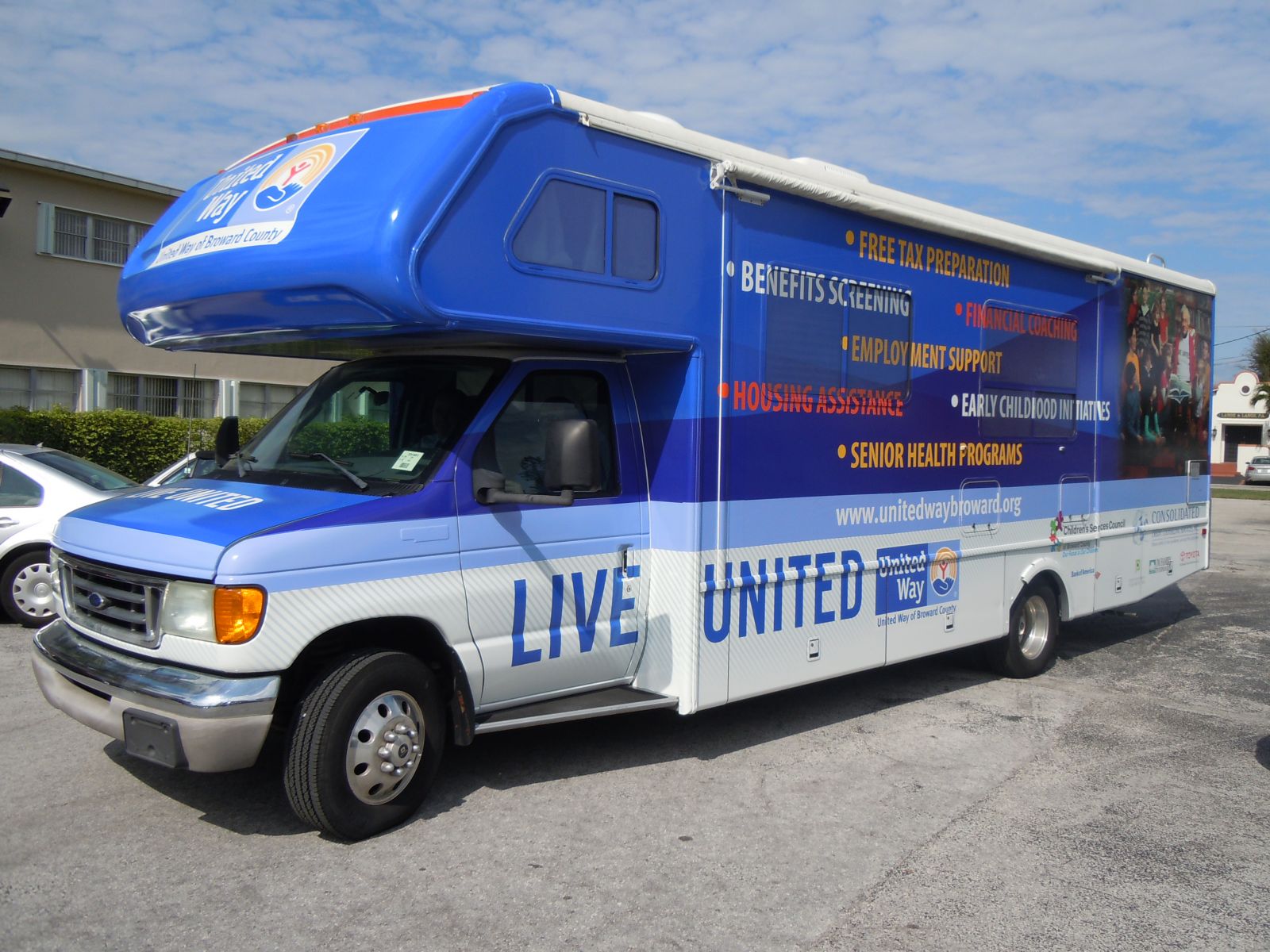 VITA/Mobile Resource Unit: Through the generosity of United Way of Broward County donors Ron Ansin and Jim Storck, a 34 foot RV was donated to United Way in 2008. Since the 2009 tax year, United Way has gladly partnered with Hispanic Unity to use this RV as a mobile income tax office. This freed up the public funds that were being spent in previous years for the lease of an RV and it allowed Hispanic Unity the flexibility to expand its schedule for providing tax assistance.
In addition to lending out the RV, United Way of Broward County is a proud funder of Hispanic Unity's VITA program, understanding the importance of helping low-income individuals and families maximize their tax refunds through Earned Income Tax Credits.