You are here
Center for Working Families (CWF)
The Center for Working Families® (CWF) is a new approach to help low-income families reach financial stability. The CWF approach brings together – or bundles – access to a full range of essential economic supports, including income enhancement and work supports, employment services, and asset building services in one convenient location to help families build self-sufficiency, stabilize their finances, and move up the economic ladder.  This model teaches clients to "Earn It", "Keep It" and "Grow It." 

Last year, the CWF program assisted more than 50 low-income individuals/families. Those participants benefited from integrated employment services coupled with income supports and financial education with individualized financial coaching geared towards helping them become financially stable and reach long-term economic self-sufficiency. 
Impact:
80%+ acquired employment or a better job
80%+ of employed participants reduced debt and/or improved credit scores in 12 months
100% learned about budgeting, saving, and how to make the right choice financial choices
100% of eligible participants were referred to asset-earning programs
 
Financial Literacy Expands to other programs - This key component of the CWF program expanded into other HUF program areas.
150+ youth at local high schools learned financial fundaments
Future Americans in our citizenship classes learned how to manage their money
Participants of our Comprando Rico Y Sano program learned how to buy healthy food on a limited budget
Housing Education tied to Housing Discrimination workshops were also added to teach our program participants how to prepare for housing financial transactions. 
Health Marketplace - Navigators assisted 500+ clients in submitting applications; 200+ clients purchased a plan with annual savings of $1,494,609 in healthcare costs.
Supplemental Nutritional Assistance Program (SNAP) served an additional 1,500+ clients in Broward and Miami-Dade Counties. The SNAP assistance provided at two Miami-Dade college campuses. 
Value Added Programs:
Individual Development Account (IDA), a 4-time matching gift for education, home purchase or small business funding, National Council of La Raza (NCLR), child care with Broward Regional Health Planning Council and access to education and training assistance with Community Action Agency.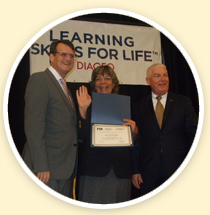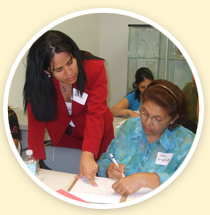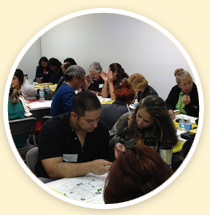 Key Program Partners
This program would not be possible without the support and leadership of:
| | | | | | | |
| --- | --- | --- | --- | --- | --- | --- |
| |    | |    | |    | |
|   |   |   |   |   |   |   |
| |   | |   | |   | |
|   |   |   |   |   |   |   |
| |   | |   | |   | |
|   |   |   |   |   |   |   |
| |   | |   | |   | |
|   |   |   |   |   |   |   |
| |   | |   | |   | |
CWF Client Stories

Important Community Links
Health and Nutrition
Florida KidCare
Financial Links
Job and Career Development Resources